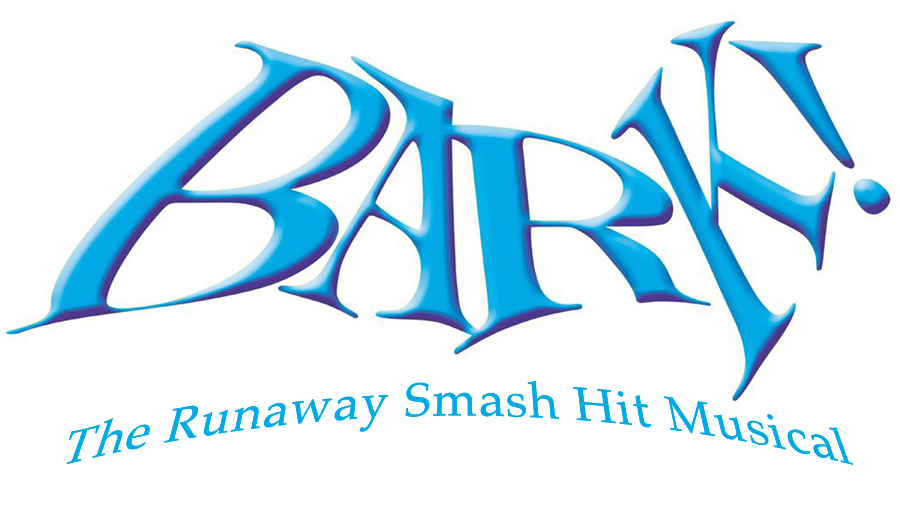 DAVID TROY FRANCIS (Creator/Producer/Composer) is the creator, composer, musical director and executive producer of the runaway smash hit musical BARK! This endeavor is his first foray into the fabulous world of musical theater. Mr. Francis is the recording pianist for such films as Pursuit of Happyness, Elegy and Fame. He has composed music for both film and television and his piano performance can be heard in many major motion pictures. Best known for his championing and performance of contemporary classical music, two time Pulitzer Prize winning composer Ned Rorem says of Mr. Francis: "He plays the right note with the right tone at the right time. (what more can you ask of any performer?) And with this, he adds that indefinable element of himself, which is the magic of all true interpreters". Mr. Francis plays in recital through out America and has seven cds available including the world premiere recording of Mr. Rorem's Eight Etudes for Piano on the cd entitled The Americans. The Los Angeles Times says of Mr. Francis' playing "consistently absorbing whether in lyrical repose or propulsive fury".




LEE MARTINO (Choreographer) Lee is the resident choreographer for The Reprise Theatre Company under the Artistic Direction of Jason Alexander. Choreography for Reprise Theatre Company includes The Fantasticks starring Eric McCormack, Li'l Abner starring Cathy Rigby, On Your Toes, Damn Yankees, On The Town, Brigadoon, I Love My Wife and several of the summer events at The John Anson Ford Amphitheatre. Most recent credits include: directing this years Alzheimer's Benefit, directing and staging American Stars In Concert starring Kimberly Locke, Melinda DooLittle, Diana Degarmo, Phil Stacy and more, choreography for the soon to be released animated feature Alpha Omega, Kiss Of The Spider Woman for Havok Theatre Company for which she just received the Los Angeles Drama Critic's Award and the Back Stage Garland Award, the World Premiere of Silk Stockings at Musical Theatre West, directing and choreographing What a Pair, a benefit for the John Wayne Cancer Institute starring some of the biggest female stars of TV, film and theatre, and the Bravo series Step It Up and Dance. Other credits include: Beehive at the El Portal Theatre; the Full Monty and All Shook Up for Musical Theatre West; I Do I Do and Side By Side By Sondheim for The Pasadena Playhouse; Lies and Legend for the Rubicon Theatre, direction and choreography for several large-scale shows for Harley-Davidson throughout the country; Warner Bros. animated feature The King and I; Universal Studios' New York Rascal Show; Disney's Santa Clause 3 Stage Show at the El Capitan Theatre; Disney International's Latin American Stage Tour A Dream Is A Wish; the Opening Gala for Theatre Under the Stars, TUTS,' Hobby Performing Arts Center honoring Jerry Herman; the Opening of Ford Field, the Detroit Lions football stadium, starring Gladys Knight; the opening of the Spa Resort Casino in Palm Springs starring Ruben Stoddard. Lee's work has been seen in many S.T.A.G.E. (Los Angeles' longest running AIDS benefit), Actor's Fund, and Alzheimer's benefits as well as the CHOC Follies, an annual event for Children's Hospital of Orange County. Lee's choreography has won her three Los Angeles Drama Critic's Awards, two Ovation Awards, Garland awards, and many nominations for these awards. Her On Your Toes for Reprise won her the 2007 Ovation, LADCC and Garland awards. Lee is a member of SSDC. www.leemartino.com




MARK WINKLER (Book/Lyrics) is a platinum award winning singer/lyricist who has had over 150 of his songs recorded and/or sung by such artists as Dianne Reeves, Randy Crawford, Liza Minnelli, Ben Vereen and Lea Salonga. He has released 9 CDs of his own in the U.S. His new CD Till I Get It Right was released in April of 2009 on Freeham Records. It features such musicians as Anthony Wilson, Bob Sheppard, Jamieson Trotter and Cheryl Bentyne of Manhattan Transfer. Mark has written songs for the hit Musical Review Naked Boys Singing! which is in its 10th year playing Off Broadway, and is now available as a movie on DVD. He is the creator and co-writer of Too Old for the Chorus which has played successful engagements in Los Angeles, Seattle and San Diego, He has won both LA. Weekly and Backstage West Awards for best score for Naked Boys Singing! He has recently contributed songs for the musical revue Hangin' Out. His jazz musical Play it Cool, which premiered in Los Angeles in 2007, got a Critics Choice in the LA Times. It was chosen to be part of the prestigious New York Musical Theatre Festival in September of 2008 where it sold out all performances and got excellent reviews. It has just been nominated for Best Musical Off Broadway by GLAAD. He wishes to thank Richard Del Belso, the fantastic David Francis and all the wonderful dogs he's had in his life. Picture is of Mark with his Chow mix Murray www.markwinklermusic.com




GAVIN GEOFFREY DILLARD (Book/Lyrics) has published ten collections of verse, two anthologies, and his infamous Hollywood tell-all, IN THE FLESH: Undressing for Success. Also known as "the Naked Poet", his poems have been recorded by James Earl Jones, Don Adams, and published in periodicals worldwide.

The author of dozens of songs and several musicals, Gavin has written lyrics with and for such luminaries as Sam Harris, Jake Heggie, Donna Summer, Peter Allen, Chanticleer and Disney Studios. His classical art songs have been featured at Lincoln Center by mezzo Jennifer Larmore. Dillard was tutored in the art of playwrighting by friends Jerome Lawrence, John Patrick, Tom Eyen, and has written comedy with and for Dolly Parton, Joan Rivers, Peggy Lee and Lily Tomlin. Gavin is currently writing a new musical for the producers of Rent, due up Autumn of '09. He lives on Maui with seven cats and three bunnies, but is looking for a wealthy California husband to bring him back stateside.




ROBERT SCHROCK (Lyrics) is the conceiver of NAKED BOYS SINGING! which has enjoyed success all over the world and is the 5th longest running show in Off Broadway history. It has been running for 10 years. His new show, Hangin' Out was a recent hit in Los Angeles and there are plans for taking the show to New York, London and the Netherlands. He was artistic director of the Celebration Theatre for 6 years where he produced 40 original works.